Holiday Party wear/carry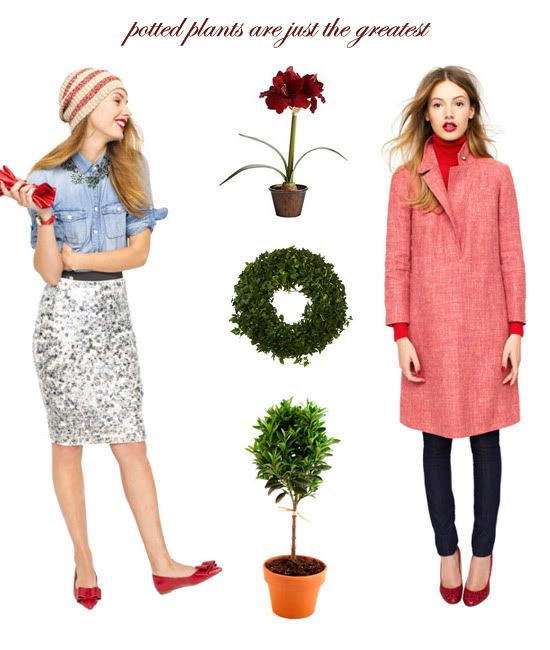 J.Crew really has the greatest seasonal looks on their website right now- I love the tartan plaids mixed with sequins and glitter- preppy dressed up, pared down looks are in abundance so head here for more ideas.
Also, whether it be the holiday office party or a casual Christmas dinner out with friends, we love love love "green" gifts. Blooming amaryllis, boxwood wreaths, and euonymus topiaries are gifts that will last throughout the holiday season and beyond. And, even if they do get shoved in the corner…. they'll thrive there.