terrarium love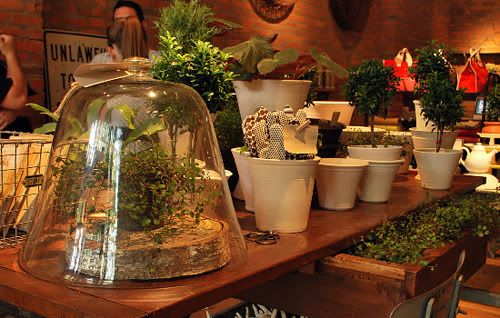 I love the look of terrariums anywhere in the home- whether it be an indoor porch or in a well -lit living room. Cloches work well for potted plants as well, and you can tuck all kinds of good green things inside.
Top: the terrarium my brother and sister-in-law gave my mom for her birthday, complete with burlap bow.
(photo by Alex Browning)
Bottom: a Rose Bredl cloche in a store photo taken late last summer by Vana at
le Papier Studio
.