Pop it!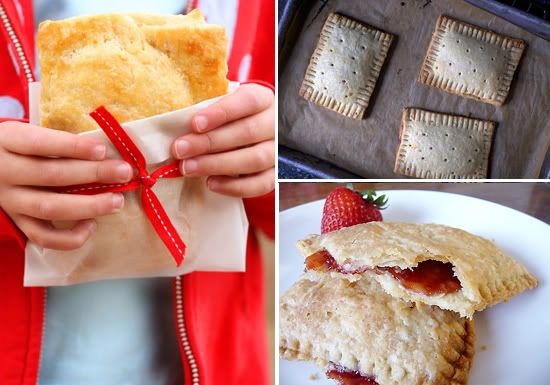 Visiting this week with my dear friend Deepa (author of
Plants People
) brought about the discussion of pie, hand- pies, and finally, the home-made pop-tart (all the rage)- and to me it seems like the perfect thing to share with friends and family for a holiday breakfast or wedding brunch. Portable, delicious, and free of all the unpronounceable things in regular pop-tarts (though there IS a place in life for those, too.) Be sure to dole out in glassine bags tied with ribbon for the full effect. If you want to try your own,
Smitten Kitchen's
recipe is tried and true.
With that we hope everyone has a fun and relaxing memorial day weekend, see you next week!