New Arrivals: DBO home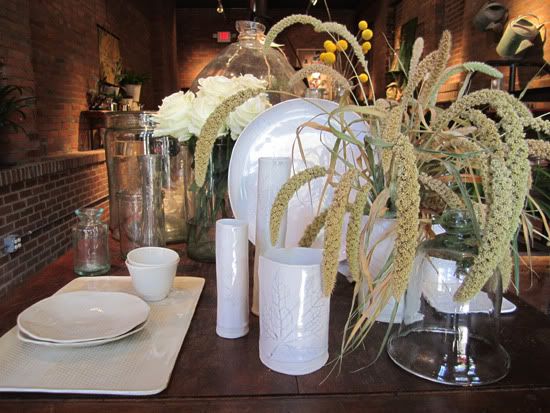 We are SO ready for fall at Rose Bredl. New DBO home just arrived: gorgeous handmade pottery with patterns that come directly from nature. The artist literally presses in queen anne's lace, honeycomb, fallen leaves etc. to leave a ghostly etching in the clay.
If you can make it out tommorow night, join us at our anniversary party! We are so excited to have Ginger and Birch providing delightful gluten-free treats at the store, too.