Homemade ButterBeer!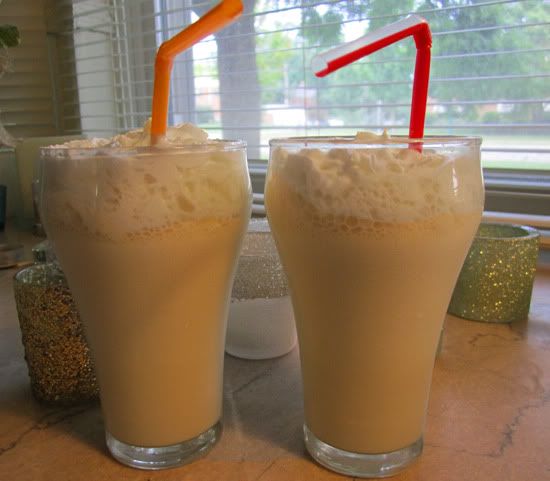 Sorry for a late post today, it was a busy (and HOT) day here in Ohio. I thought I would share the butterbeer recipe we came up with this weekend on our own- the great thing is our recipe is entirely gluten-free!
There are no measurements, just do everything to your taste.
Blend:
slow churned vanilla ice cream
milk
butterscotch topping (we used Smuckers)
McCormick imitation vanilla butter and nut flavor
Then Add:
cream soda (we used Virgil's)
a splash of Spiced Rum (unless of course, you are making this for children)
top with whip cream and enjoy!