good favors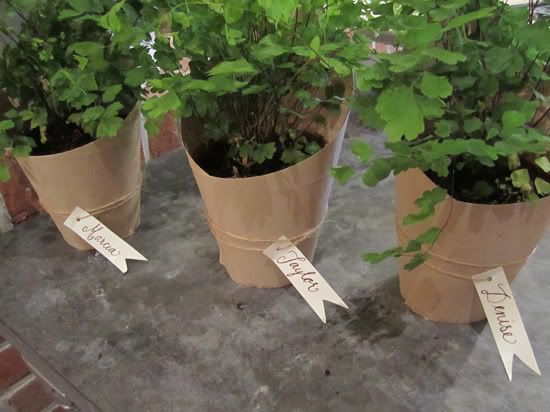 We've been getting ready for one of our bride's showers this week and the goods are just too fun not to share!
1. her wedding invitation- the packaging alone was to die for!
2. my own calligraphy on tiny ivory paper flags for the favors
3. Mary's careful handiwork- and the finished product! Ferns for all of the wedding shower guests.