flowers in the window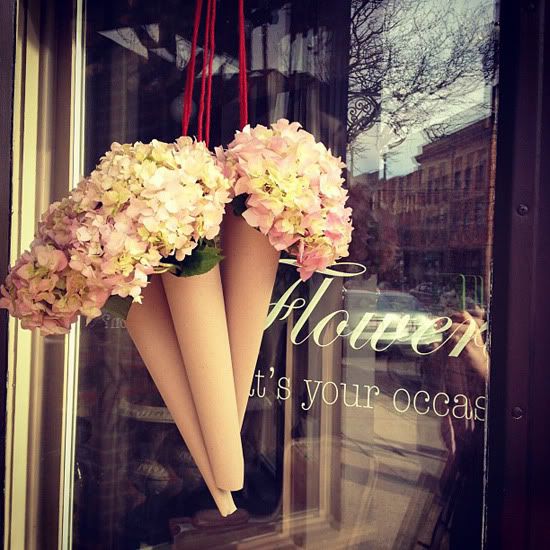 just like everyone's favorite Travis song…right? But aren't these pretty? You can easily do this yourself for a party (a shower, perhaps?) or just because its nice to be greeted with flowers on any occasion.
to accomplish:
1. Take an standard size piece of kraft paper and fold into a cone
2. fill a plastic bag with water and secure with a rubber band around the stem of your chosen flower (or use floral tubes from any floral supplies carrier)
3. gently snestle flowers down inside paper cone- use a rock for weight if needed.
4. tie with pretty ribbon or twine and voila!