7 great gifts for Dad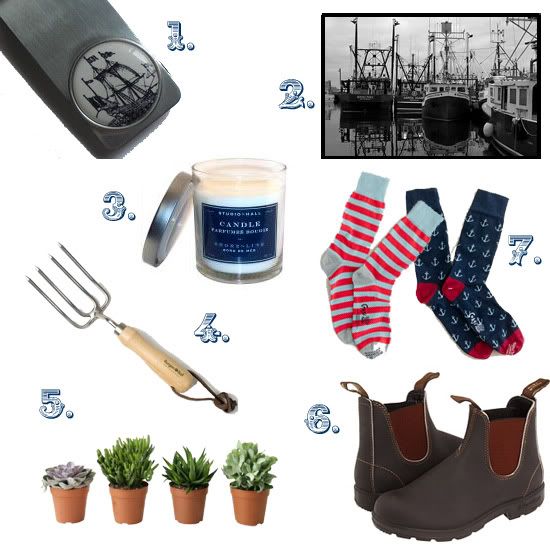 Father's Day is next sunday, so we rounded up a few of our favorite gift ideas for Dad to make your search easier! Fathers are always the hardest to buy for, even though the masculine stuff out there is so cool these days! Proof:
1. Voyage money clip from
Bella Moda Co
. 2. Framed photograph by Patrick McColgan* 3. Shoreline or Tonic scented candles from K.Hall* 4. good, sturdy garden tools 5. Succulents * 6. Blundstone Boots* (for the guy who does it all) 7. original Corgi cotton socks
(I like the anchors)
The * means you can find it at Rose Bredl.
And of course, you can always write Dad a letter, poem, or make him a picture (he'll love it, I promise)